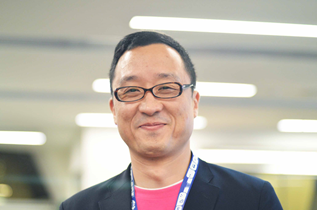 It is a great honour to begin my term as the President of ISACA China and Hong Kong Chapter.  First and foremost, on behalf of our Board, I would like to thank our outgoing President, Simon Chan, for his tremendous efforts in leading our chapter for the last 6 years.
I joined ISACA back in 1996 (got my CISA in 1997!) and started serving this Chapter from 2001 on various roles including Treasurer, China Affairs, Certification and Professional Development.  Throughout this process, I have witnessed our proud Chapter has grown to become one of the largest chapters in the world with close to 3000 members.
With the increased recognition of IT risk and cyber security professionals by the industry and regulators, this has really become the best time to be in this profession.  And as a professional organisation, our Chapter is strived to provide our members the latest information on these topics via our conferences, workshops, seminars and other related activities.
Whist our Board will continue our best to serve this chapter (all of us are volunteers!), we need all of your help to understand what are the topics that would be relevant and interesting to you.
Together, we will continue to build a great community.
Leroy Yau
President
ISACA China and Hong Kong Chapter